Despite the enormity of the challenge that lay ahead, the team set out to China and the day was soon upon them. It was time to take on the Dragon Challenge.


The first section conquered by the New Range Rover Sport was the epic mountain road which is usually only used by ECO buses with drivers who are specially trained for its 99 hairpin bends.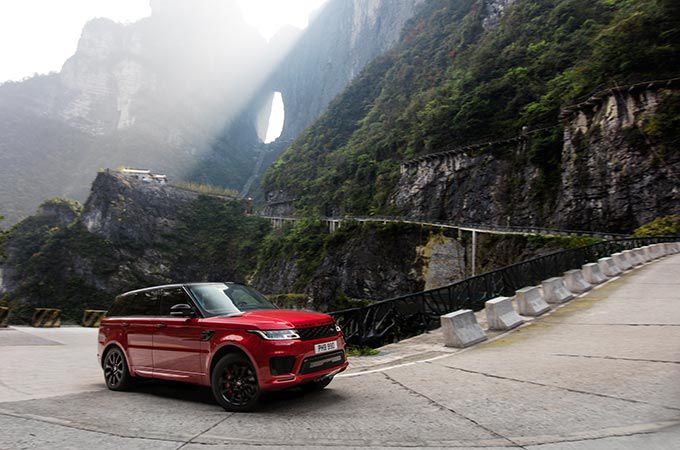 The superior handling of the vehicle was necessary to tackle the hairpin bends
Each hairpin bend was a trial of skill and capability, but the superior handling, boosted by the Terrain Response 2 system, saw New Range Rover Sport manoeuvre through all 99 bends with ease.


New Range Rover Sport with its 5 litre SC engine, which gives it 525 horsepower provides, superior dynamic characteristics, making it the perfect vehicle to confidently handle the mountainside road in this initial stretch of the challenge.


Once the slalom of turns was negotiated, the SUV carefully navigated the lowest set of steps, bringing it to the final leg of the challenge: an extreme off-road climb up the 999 steps.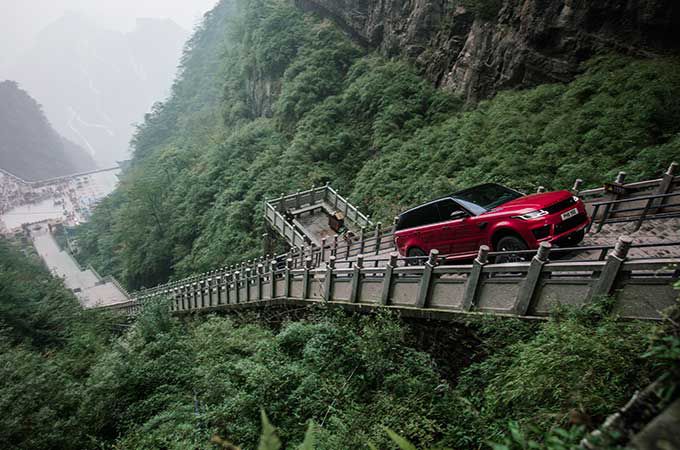 The drive up the 45 degree angle steps had never been tackled before
Switching to Mud and Ruts mode and using its off-road capability, the vehicle launched into action. Capitalising on its renowned power, New Range Rover Sport began the world's first attempt to reach the summit of the steps by car.


Disappearing into the fog surrounding the mountains during its final ascent, New Range Rover Sport successfully emerged at the top after a powerful climb up the steps.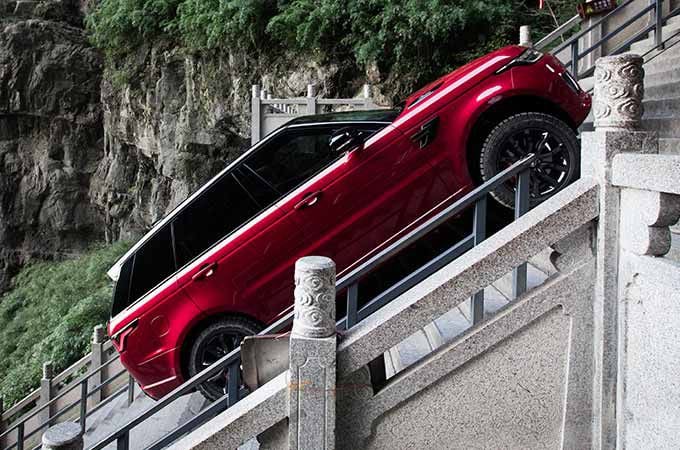 New Range Rover Sport conquered Tianmen Mountain
The SUV completed the previously un-attempted drive that included 99 bends, 999 steps and the slow maneuvering at the bottom of the steps in an impressive 21 minutes and 47 seconds. At the finish line, the Range Rover Sport Dragon Challenge team celebrated with a shared sense of accomplishment and relief at the successful completion of the latest in the series of Driven Challenges.
In a combination of true capability, the unwavering power of Range Rover Sport and the skill of the driver, the team successfully completed this monumental challenge.


It was the true power and performance of New Range Rover Sport that allowed the team to conquer The Dragon Challenge, making it the world's first vehicle to successfully complete the 99 turns and 999 steps of Tianmen Mountain.